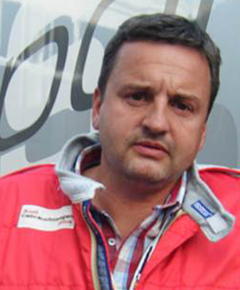 Ole "Sunshine" is a tinting and wrapping expert, and the owner of SUNTINT A/S, Denmark, located in Jutland near Arhaus.
He started the company twenty years ago, and is involved in the development of installation techniques. He currently serves as an international judge for FESPA.
Ole has wrapped and tinted more than 20,000 cars during his career in the sign and film business. He has traveled all over the world to see different techniques, and has given many training sessions in window tinting and car wrapping.
Ole is a certified or preferred installer for several vinyl manufacturers.
---
Our September event was a success!
Much was learned and fun was had...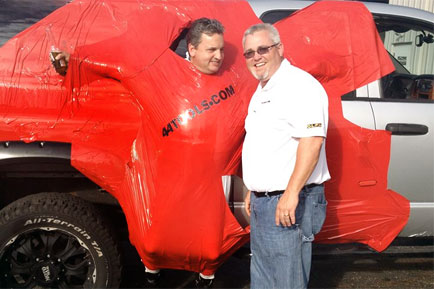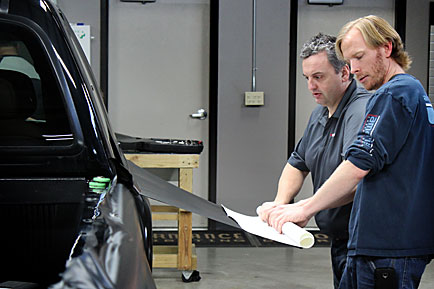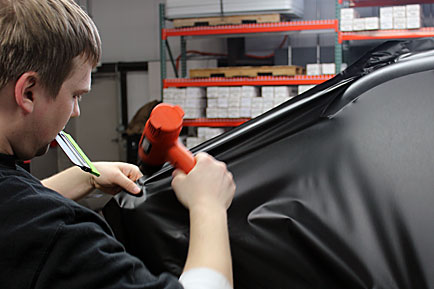 DAY ONE
Introduction to the instructor and the car wrapping industry.
Differences between American and European installations, and how to benefit from both ways.
Introduction to tools used during installation, why they are used, and the must-haves for wrapping.
Using the Knifeless cutting system.
DAY TWO
Hands-on training and instruction of a car wrap installation without any panel or gasket removal.
Front and rear bumper techniques for vinyl installation.
All participants will complete an installation.
Hands-on instruction for Knifeless tape applications, as well as different uses and benefits.
DAY THREE
Hands-on training using the Wrap King IR Heater for heating and stretching the vinyl.
Panel and gasket removal instruction and re-installation of vinyl will take place on the same car as Day 2.
All participants will complete an installation.
DAY FOUR
Wrap Jam session.
Competition between participants for a prize.
Tricks and short cuts that can be used during installations.
Certificate of completion issued at the conclusion of the training.
PARTICIPANT COST
$1500 per participant.

10 participants maximum per training class.

All training materials are included.

Travel, lodging and food are not included.